B-1008 Convair 880 (c/n 44)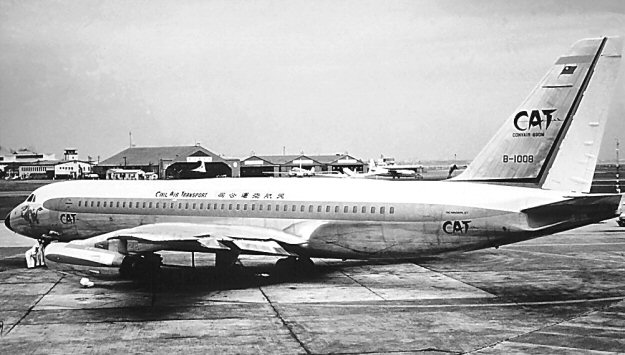 In 1961 CAT upgraded its Mandarin service with this sleek new Convair 880. This single
machine flew most of the international services provided by CAT in the 1960s. The above
image was taken at Tokyo's old Haneda Aiport, while the photo below shows the 880 turn-
ing at the end of Hong Kong's Kai Tek runway. Both are from the Vincent Ma collection.
The color image at the foot of the page is via Maurice Auistin. Also at Haneda. B-1008
was sold to Cathay Pacific Airlines in 1968 as VR-HGA. It later wound up with a nonsked
airline by the name of Orient Pacific Airways as N48059, and later still (in the late1970s)
with Air Malta.