B-1006 Douglas DC-6B (c/n 45550)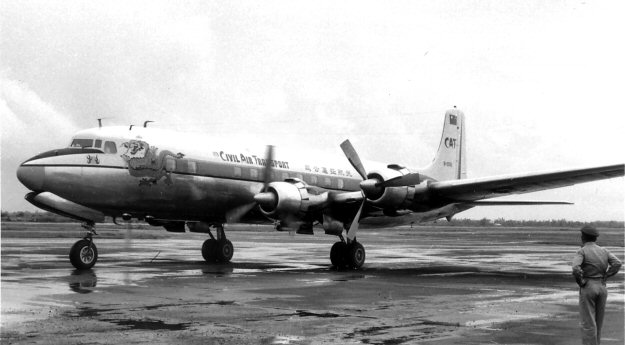 Civil Air Transport acquired this sole DC-6B in 1958 and with it established their "Mandarin" flights,
complete with chic hostesses and unique Chinese decor. "Service" was the key word. The DC-6B
was used mainly on flights to Tokyo from Taipei and catered heavily to Japanese businessmen. This
custom and service was retained after the Convair 880 replaced the DC-6B. B-1002 went to Royal
Air Lao in 1968 becoming XW-PFC. It wound up as a freighter with Air Atlantique as G-SIXC and
recently (early 2011) has been converted into 'Britain's only airliner diner' at Coventry Airport. The
diner was formally opened at that venue by the Lord Mayor of Coventry on 22 April 2011. Inside,
evidently it has a plaque documenting its CIA involvement with both CAT (which is unsubstantiated
by my own records), Air Lao, (quite probable) and later with Southern Air Transport for covert flights
into Central America (far more likely).