B-1002 Douglas DC-4 (c/n 3078)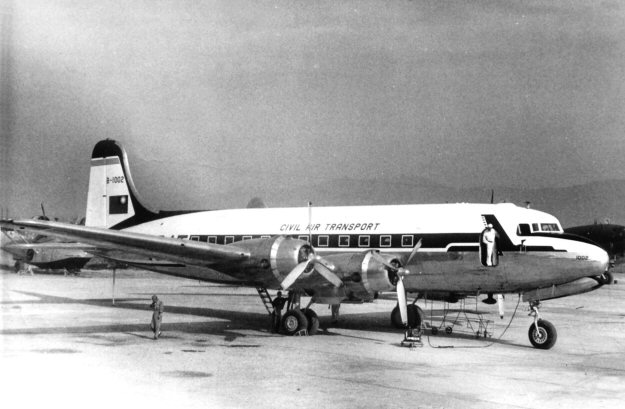 Although CAT had two DC-4s in 1949, the only one ever seen was B-1002. The other, B-1004
was either kept in military garb or was used so clandestinely that it never appeared on any CAT
scheduling records, etc. B-1002 had previously been operated by Philippine Airlines as PI-C108.
The two shots of it here were taken at what was then the international airport for Taipei at Chung
Shan. The evocative image of it below shows it in company with a C-46 and PBY-5A Catalina.
B-1002 was a common sight at Chung Shan until 1965 when it was retired.