AP-AFQ Lockheed L-1049C Super Constellation (c/n 4520)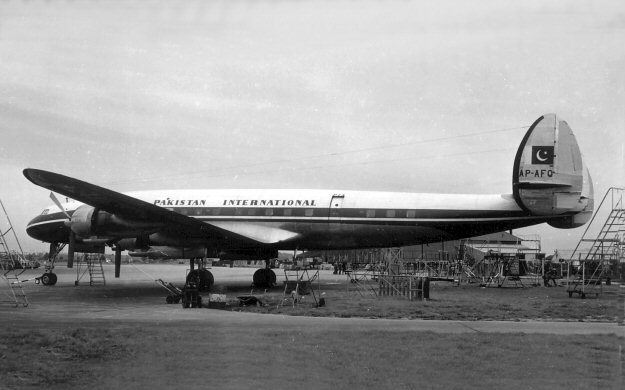 Here are two views of PIA's first aircraft. I happened to be in the UK in 1956 and visited Blackbushe
with the late Peter Keating where AP-AFQ was undergoing heavy maintenance. The shot below is of
the aircraft running up at the blast fences at Burbank. Pakistan International was formed in 1951 as a
branch of the Pakistani Government. The Connies were used initially on the Karachi-Dacca route.
Later a route was established to London, via Cairo. This aircraft was retired in 1964 and used for cabin
crew training at Karachi.