AP-ADH Douglas DC-3 (c/n 9878)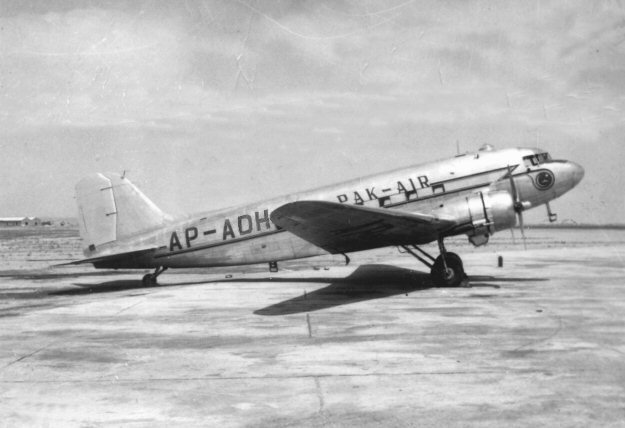 The Pak-Air of 1948/49 was no relation, or forerunner, of the current Pakistan International
Airlines. This was a charter outfit engaged in bringing emigrants to the UK (Bovingdon) from
Karachi. The one thing I have never understood is that why, if Independence was so great, did
millions flee the new independent nations of India and Pakistan for the soggy, misty shores of the
UK? Whatever, AP-ADH was a former SAAF Dakota, serialed 6806 and civilianized in
1946 as G-ALCB. It went to Pak-Air in 1948 and was restored as G-ALCB some two years
later after Pak-Air had folded. By that time it was pretty well worn out and was broken up in
December of 1950.