AP-ABD Douglas DC-3 (c/n 6258)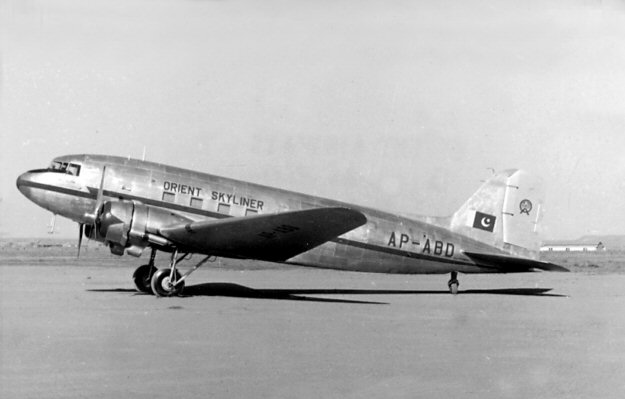 Orient Airways was formed before the partition of India in 1946. It originally operated charter
flights from Calcutta to Rangoon. Being Muslin owned it migrated to the newly formed Pakistan
and, for a while, provided the much needed bridge between West and East Pakistan (now Bangla-
desh). In March of 1955 Pakistan International Airlines took over the routes and assets of Orient,
and AP-ABD was absorbed by the new Pakistani national carrier.