AP-AAH Douglas DC-3 (c/n 12089)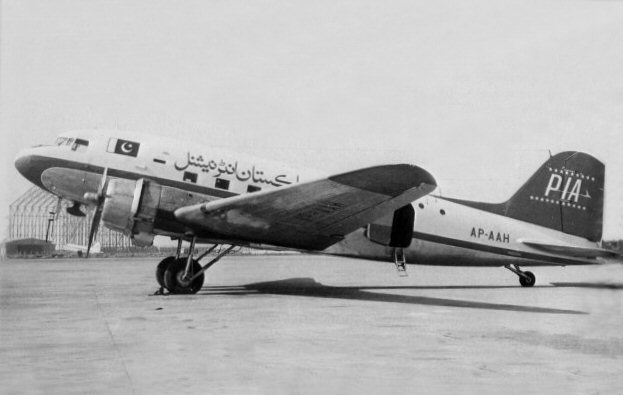 Pakistan International Airlines had been founded in 1951 as a branch of the Pakistani Government
although first services were not flown under that name until 1954. AP-AAH was the former VT-CPH
which had been operated by Orient Airways. This image was acquired from a PIA postcard issued in
in 1956. By that time the fleet had been white-topped. AP-AAH was lost on a flight from Peshawar
to Chitral in the high Himalayan country when it flew into the mountains near the 9000 ft level over
Lowery Pass.