9M-ALP Douglas DC-3 (c/n 12433)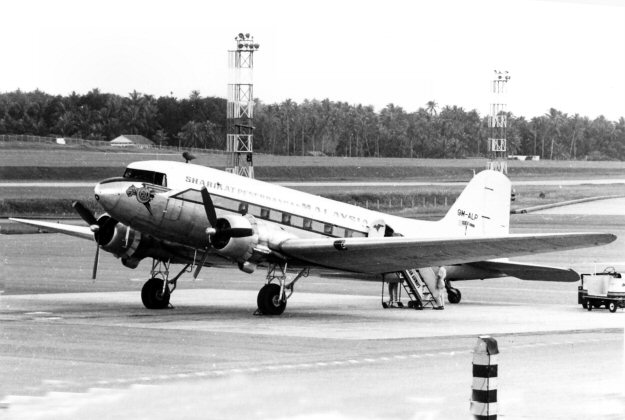 Here's an old DC-3 in the 1970s carrying the full Bahasa (Malaysia) titling of Sharikat Penerbangan
Malaysia on the port side. This was taken at the old Kuala Lumpur Airport soon after the dissolution
of Malaysia-Singapore Airlines when the separate nations decided to go their own way. Malaysian
Air System began operations on 1 October 1972. This aircraft was an ex-RAF Dakota III (KG398)
which had originally flown with Malayan Airways as VR-SCP. It went to Indonesia as PK-IDH in
the mid 1970s.