4X-AKB Lockheed L-049 Constellation (c/n 1967)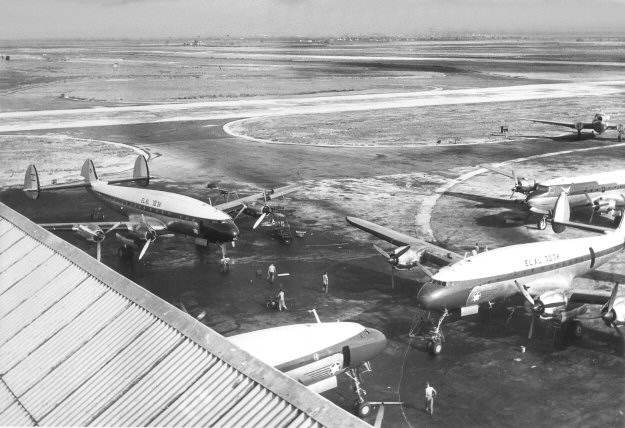 .
All three of El Al's original batch of Constellations are seen in this panorama of Tel Aviv Airport
taken in 1951. Also present is a DC-4 and a Curtiss C-46. The aircraft facing the camera can
be discerened as being 4X-AKB on the original print. The other two were 4X-AKA and
4X-AKC. Israel was the first country to be allocated a "new series" number-letter country code
(closely followed by the Commonwealth of Ceylon with 4R-).