4X-AGA Bristol 175 Britannia 313 (c/n 13232)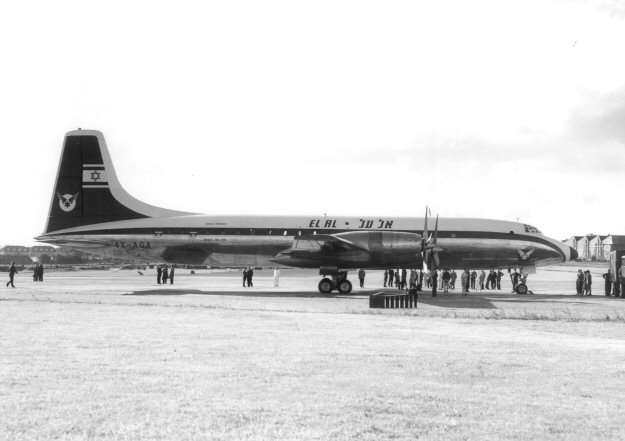 El Al were second into the air with Britannias, right after BOAC (Northeast should have beaten them
to the punch but the airline was in dire straits by then, and did not take up their Britannia orders).
4A-AGA was the first and is seen above at Filton. El Al's Britannia's were use on the Tel Aviv-New
York run, and performed admirably until replaced by the pure jets in the mid 1960s. 4X-AGA was
sold to Swiss IT outfit Globe Air in 1964 as HB-ITB . It was destroyed in an horrific crash at Nicosia,
Cyprus on 19 April 1967 attempting a go-around.