ZS-DBR Lockheed L-749A Constellation (c/n 2623)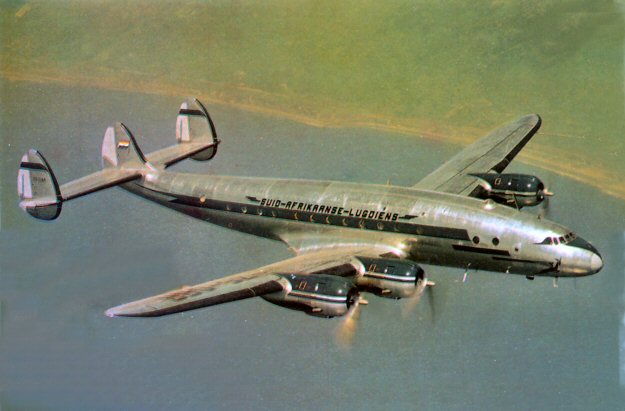 A badly faded Lockheed Company color image of the first of four Constellations operated by
South African Airways in the early 1950s. They were use mainly on the "Springbok" route
from South Africa to London. After being withdrawn and stored at Jan Smuts Airport in
Jo'burg in 1959, this aircraft went to the UK in 1964 as G-ASYS having been converted to
a freighter.