ZS-BXG Douglas DC-3 (c/n 12049)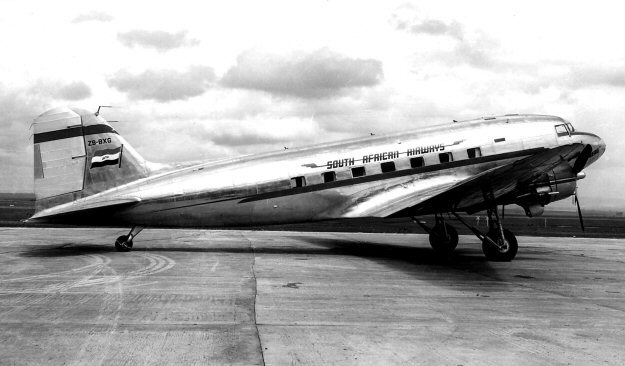 South African was not a large operator of DC-3s, since they relied on the slightly faster Lodestar.
However, half a dozen were purchased in the late 1940s when extra capacity was required (second
hand Lodestars were priced too high at that time, even if they could be found). ZS-BXG came on
line in 1948. It was later used by South African (as SAAF 6887) government ministers as an
executive transport. It went to the Zimbabwe Air Force in the 1970s and was later written off.
My shot, courtesy of South African Railways, was taken in 1950.