ZS-BNG Vickers 635 Viking 1B (c/n 292)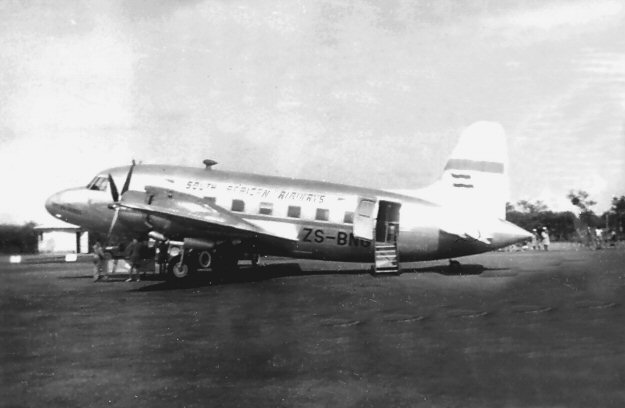 Another of my very early shots taken at Kumalo Airport, Bulawayo, Southern Rhodesia in 1949.
SAA acquired a fleet of eight Vikings in 1947 (actually, the penultimate machines, only one more
being produced after their last one, and that also for South Africa - but for Suidair International).
ZS-BNG was the third and was named

"Mont aux Souces"

. (They were named after mountains,
this one being the highest poiint in the Northern Drakensburgs - which I'm sure have been renamed
by now). All of SAA's Vikings were sold to BEA at the end of 1950/early 1951 and ZS-BNG
became G-AMNX

"Sir Philip Broke"

. It was broken up at London Airport in 1961 after flying
for Eagle Aviation (Cunard Eagle) for a number of years.