ZS-AUB Douglas DC-4-1009 (c/n 42984)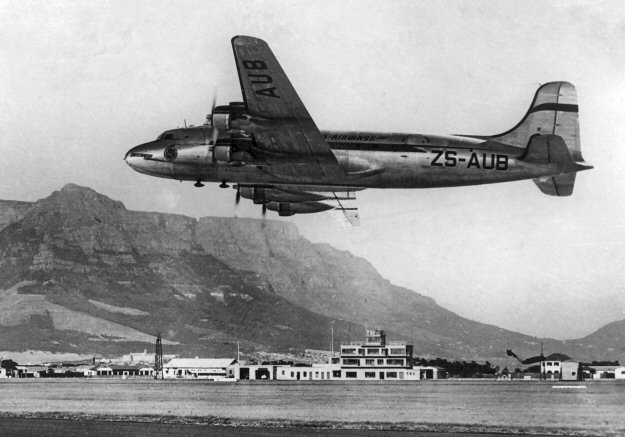 As early as 1946 South African purchased five new Douglas DC-4-1009s new from the manu-
facturer. These included not only ZS-AUA and -AUB, seen above taking off from Wing Field,
Cape Town, but also the very last three DC-4s to be built (ZS-BMF/G/H). They were used on
the airline's major internal routes as well as on the Johannesburg to London route. After service
with the SAAF as "6905" this aircraft was restored and is now with the South African Airways
Historic flight back as ZS-AUB. Whilst it is nice to see this original historic aircraft restored and
flying again, it would, perhaps have been more meaningful to have it displaying the livery as seen
above, rather than the "latter-day' colors (with the orange tail) which it now supports.