ZS-ATG Lockheed 18-08 Lodestar (c/n 2053)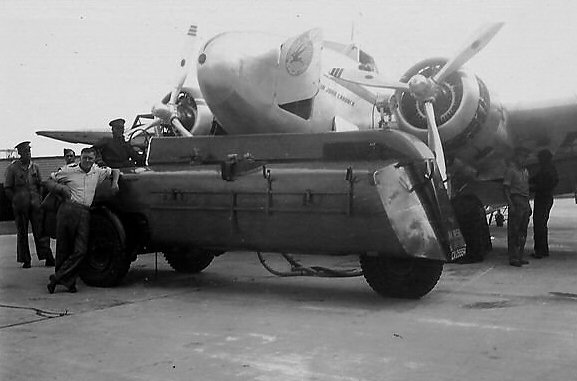 There were two South African Airways Lodestar to carry the name

'Sir John Craddock' .


This image, from the Mike Gormly collection, almost certainly illustrates the first one, ZS-ATG
(the other was ZS-ATM). The shot above was taken by Mike's father who worked in South
Africa in the early 1940s. Following a long career with SAA it was sold in the US.