ZS-ATE Lockheed 18-08 Lodestar (c/n 2051)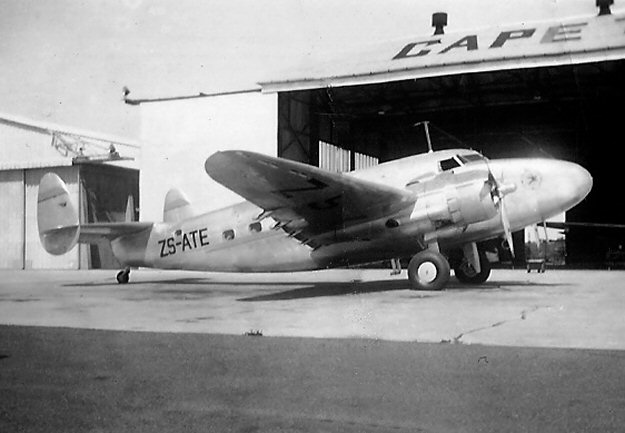 The photos in this entry are from the Mike Gormly collection. Mike's father worked in South Africa
in the 1940s. ZS-ATE was delivered new to South African Airways in January 1941. The above
image shows it at Wing Field, Cape Town, circa 1941. Shortly after delivery it was impressed
into service with the South African Air Force becoming SAAF244. The shot below shows the
senior Gormly (complete with forage cap) with -ATE clearly showing its assigned name

'Earl of


Caledon' I suspect that the aircraft had just been, or was about to be, drafted into military service
at that time. Restored after the war as ZS-ATE, it was sold in 1950 to East African Airways as
VP-KIB. After a second airline career in Kenya it eventually went to the USA.