ZS-ATC Lockheed 18-08 Lodestar
(c/n 2049)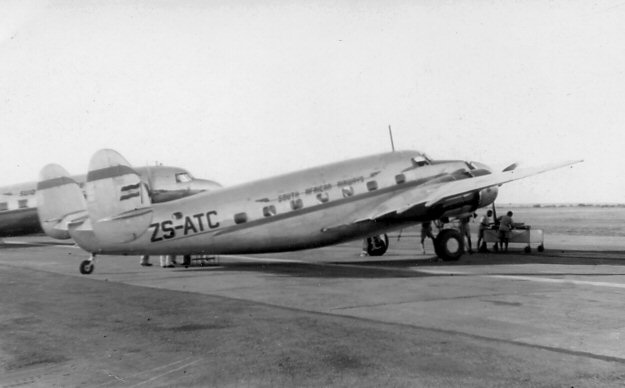 This was actually one of the first aircraft photos I ever took with my old Kodak Box Brownie.
Pretty bad, isn't it? Rand Airport, Germiston, 1949. South African Airways were one of the
largest operators of the Lodestar. They started receiving them in 1940 and had 21 in the fleet
at one time or another. Shortly after the above shot was taken, and as DC-3s were taking over,
this aircraft was sold to East African Airways becoming VP-KHZ. It finally wound up in the
US as N936, having been modified to full 18-56 standard.