ZS-AGJ Junkers Ju 86 (c/n ???)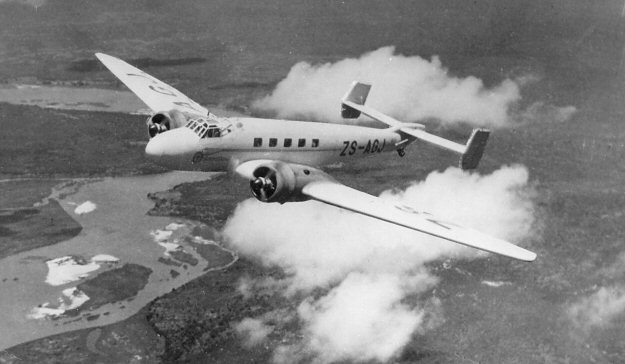 South Africa always had a very pro-German slant towards its fleet, pre WW II. Note only did
South African Airways fly a dozen or so Ju 86s (one of the largest civil fleets of these machines)
but the South African Air Force (which never had a "Royal" appendage) also had a squadron
(18) of the bomber version of this rather graceful machine. ZS-AGJ seen above, which carried
the name

"General David Baird"

went to the SAAF's 15th Sqn in 1940.
* Even in the period when I was in South Africa (1948/49) the country was not particularly
pro-Commonwealth. As interchange Air Cadets we were told (warned, might be a better
word) to be especially alert to South African officers, insofar as failing to salute them, would,
we were assured, lead to a major international incident!. Well, maybe not that bad, but they
were, in today's vernacular, definitely "up-tight" about it.