VR-TBC Percival P.54 Survey Prince (c/n P54/22)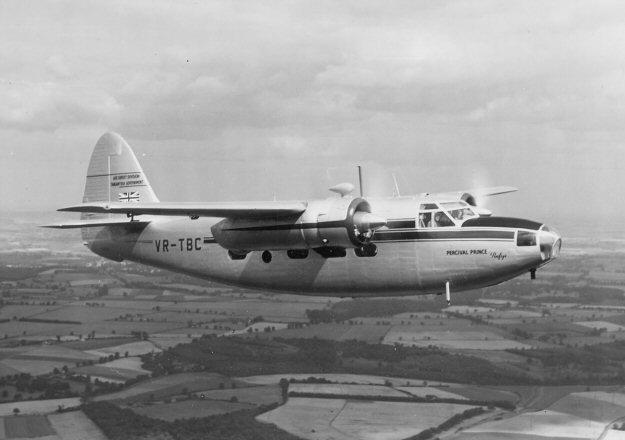 This Prince was owned by the Government of Tanganyika (Survey Division) in the 1950s and
was one of three used to map the country. It carries the name

"Rufiji"

. This was later changed
to

"Prince Charles"

. (Wow, here's a name that went the OTHER WAY - of course, that was
in 1953 when the territory was still a Crown Colony). VR-TBC was withdrawn from use in 1961
when its starboard wing was used to reconstruct another Survey Prince, VR-UDC (for Shell Oil
in Brunei).