VR-NAO Handley Page H.P.R.1 Marathon 1A (c/n 128)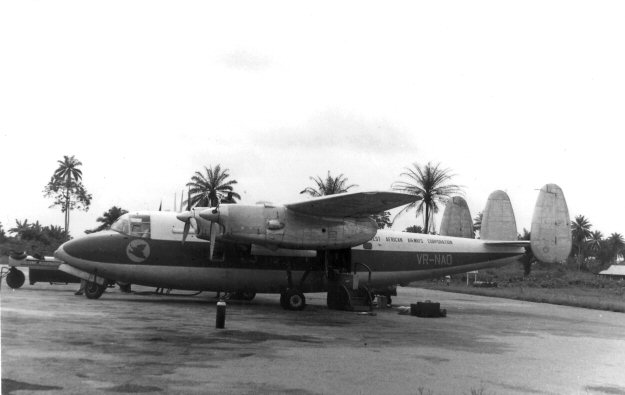 West African Airways Corporation was established in 1946 as a public corporation owned by the
governments of Nigeria, the Gold Coast, Sierra Leone and the Gambia. BOAC provided management
and technical support. Although services commenced with DC-3s a number of "replacement" types
was used, including a fleet of seven Marathons, fobbed off on the airline by BEA who did not want
them. This aircraft was just one of a succession of types tried by the the Corporation before acceding
to the fact that the only aircraft capable of replacing the DC-3 was another DC-3.