VR-NAK Bristol 170 Wayfarer (c/n 12736)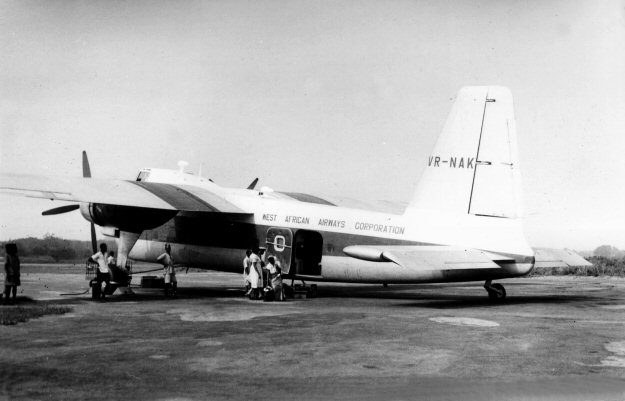 I've always thought the Bristol 170 was an odd choice for a bush aircraft for West Africa. It
never struck me as having particularly good "hot and high" (well "hot") performance character-
istics. Nevertheless WAAC operated six of them from 1949 until 1955 in both passenger and
freight configurations (two were lost in accidents). VR-NAK was built as G-AHJD, and went
to Nigeria in 1952 . It was repatriated in 1955 as G-AHJD again and was sold to Eagle Aircraft
Services Ltd.