VP-YXO Mooney Super 21 (c/n unknown)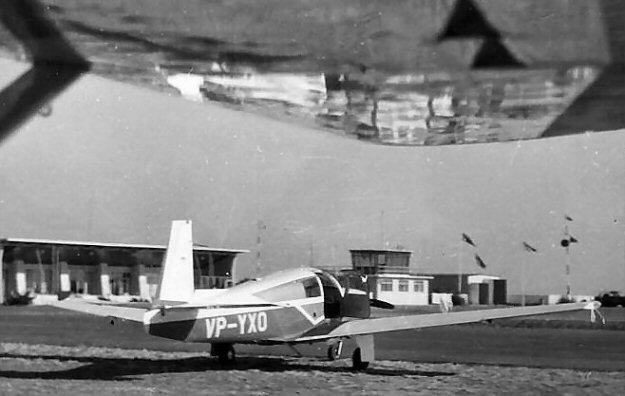 Grahame Higgs sent me this less than spectacular shot of a "latter day" Southern Rhodesian
lightplane. It was shot from the back seat of Cessna 172 VP-YSE in 1965. This was when
the Charles Prince Airport at Harare was Mt. Hampton Airport at Salisbury. The building in
the background is the Mashonaland Flying Club clubhouse.