VP-YKN Douglas DC-3 (c/n 15993/32741)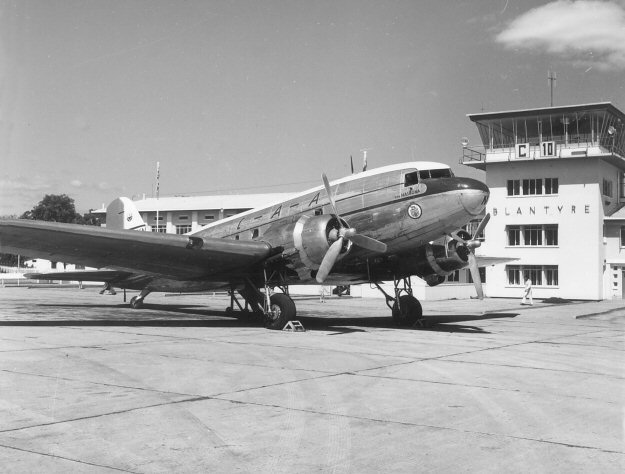 Ah......the way things were! Nostalgic shot of a CAA DC-3 basking in the sun in front of the
Blantyre, Nyasaland terminal in 1954. This aircraft was the former G-AMPS, and a Dakota IV
(KN471) with the RAF before that. CAA was dissolved following Ian Smith's Rhodesian Uni-
lateral Declaration of Independence in 1965, and this late model ex C-47B-25-DK (1945 built)
went to the Rhodesian Air Force as R7313. When Zimbabwe came into being, it passed to the
Zimbabwean Air Force.