VP-YHJ Vickers 614 Viking 1 (c/n 139)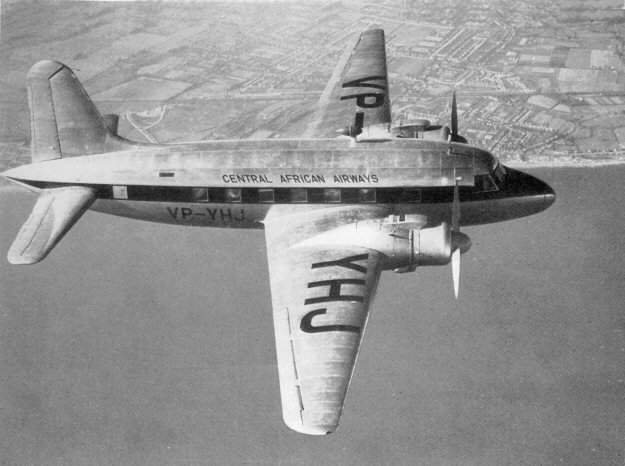 Central African Airways (CAA) was founded on 1 June 1946 by the governments of Southern
Rhodesia (50%), Northern Rhodesia (35%) and Nyasaland (15%). The early fleet from SRAS,
which formed the nucleus of the new airline was updated in 1946 with the purchase of two new
Vikings from Vickers. These were soon augmented with three more ex-BEA machines and event-
ually the airline would go on operate a dozen of these machines. VP-YHJ seen above on a test
flight over southern England was formerly BEA's G-AHPG

"Velocity"

. CAA named its Viking
fleet after rivers in the region, this one being "

Sabi"

. It reverted to G-AHPG in 1957 when it
returned to the UK Independent Air Travel Ltd. Ironically this Viking ended its days as a snack
bar in Blantyre, after Nyasaland had become Malawi!