VP-YGS Beech 35 Bonanza (c/n D.446)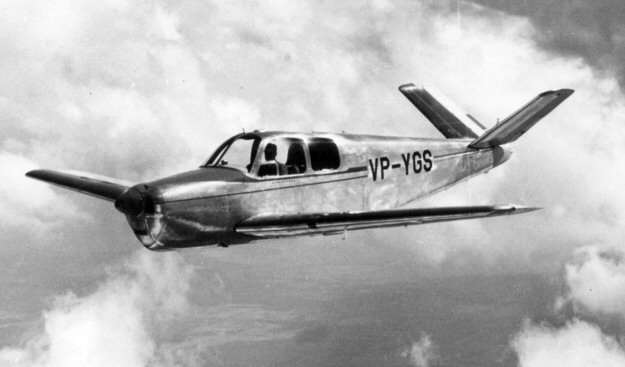 Certainly not an airliner (although they have been used as such). I decided to throw in this image
of a Bonanza to boost my VP-Y selection!. This aircraft had originally been imported into South
Africa as ZS-BPX in 1947. It was sold onto the UK civil register as G-AKYV before being regis-
tered in Southern Rhodesia. I doubt it ever physically went to the UK or bore the G- registration,
frankly (and may, in fact, never have carried ZS-BPX). There may have been some currency
restrictions in place in Rhodesia at the time, accounting for these re-registration shenanigans.