VP-KOL Piper PA-18 Super Cub (c/n 18-6708)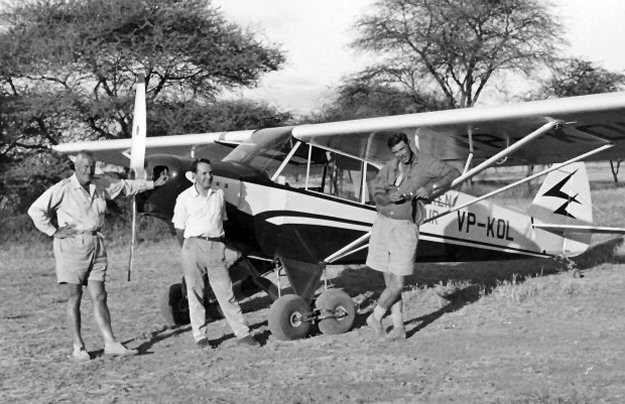 This aircraft was used in the shooting of the 1962 Howard Hawks safari film

'Hatari'.


The photo above was provided by Janet Mousley whose father Keith, (gentleman on the
right leaning on strut) was the pilot employed to muster game to level plains where camera
crews could photograph them. It was taken at Longido in Tanganyika (Tanzania now)..
This involved much fancy (and dodgy) flying, in which Mousley excelled. The Cub has
dual tandem undercarriage for better STOL performance. Actually, when the PA-18
was developed from the PA-11, it was first slated to have such landing gear, but this was
substituted on production aircraft to have the standard two wheel arrangement. Revelries,
many Super Cubs were thus equipped. The movie filming was done in 1961 and soon
afterwards this aircraft was sold in Ruanda-Urundi (presumably as OO- something).