VP-KJS Douglas DC-3 (c/n 16463/33211)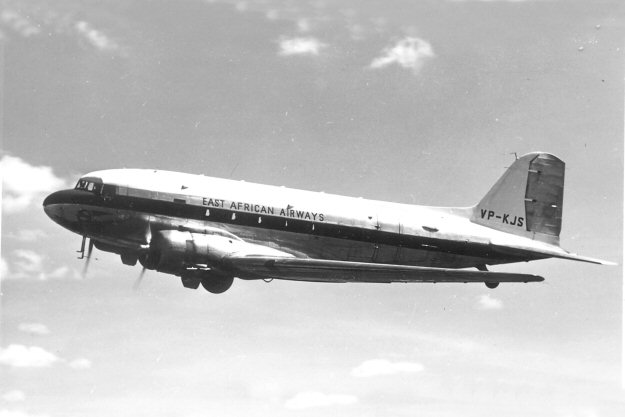 To replace its Lodestars, EAAC acquired a dozen or so ex-RAF Dakotas in the late 1940s/
early 1950s. VP-KJS was a late model Dakota IV, not issued until 1945, so when EAAC got
it in 1950 it was probably a very low hours machine. When Kenya became independent it was
re-registered 5X-AAR. It went to Air Malawi in 1966 as 7Q-YQN and then to Air Cape Ltd
at Cape Town as ZS-EYN in 1970.