VH-KIU Piper PA-22-135 Tri Pacer (c/n 22-1372)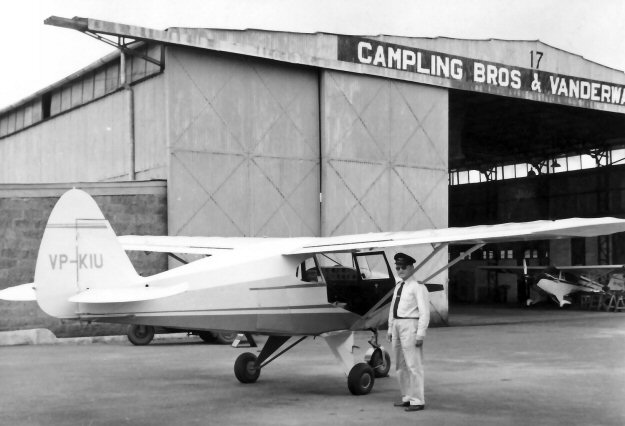 This was originally VP-KKY. When purchased in July 1959 by Keith Mousley, who ran
Kiu farm, it was appropriately reregistered VP-KIU. (The original -KIU was a J/1 Auto-
crat which had been sold in the Sudan in November 1958 as ST-ABK). These photos are
from Janet Mousley and show the Tri Pacer being overhauled (below) and above prior to
its test flight with a renewed CofA in July 1969. Campling Bros & Vanderwal were the
Piper dealers for East Africa, and also performed major maintenance. Janet advises that
the rather severe looking bloke with the cap was "Commander Boskovic". The Tri Pacer
had been operated for a couple of years by the Kenya Police Force, although Mousley
acquired it from R.B.Sherriff of Nakuru. It was sold off in March 1961 to Instrumentation
Ltd of Nairobi, who managed to write it off in a crash some eight months later (November
1961).