VP-KHX Lockheed 18-08 Lodestar (c/n 2038)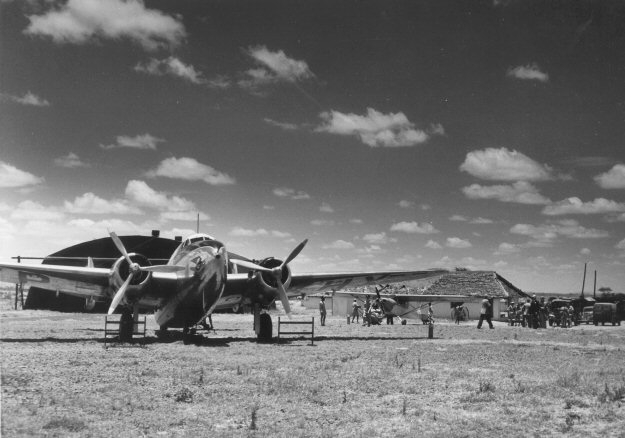 The photographs that East African Airways sent me in the 1940s of their Lodestars left much to
be desired. However, this one is interesting in that it shows the "terminal" at Arusha, Tanganyika,
in 1951. The Piper PA-12 is VP-KFU (c/n 12-2111). VP-KHX had been acquired from South
African Airways where it had been registered ZS-ASX. It was sold in the US in the 1950s as
N94550 for Helicopter Utilities Inc. (It later went to Indamer).