VP-KHW Lockheed 18-08 Lodestar (c/n 2035)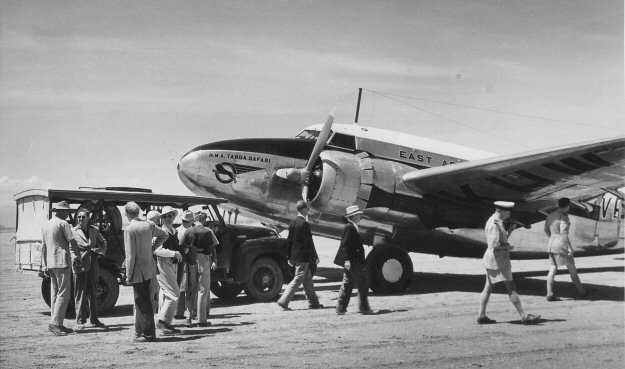 Before the acquisition of their DC-3s, East African had a sizable fleet of ex-South African Air-
ways Lockheed Lodestars. Interestingly, BOAC (especially during WW II) and South African
had the largest single fleets of Lodestars of any operators. Unfortunately both prints supplied by
EAAC of their Lodestar were cropped. VP-KHW above was formerly ZS-ASU. It returned
to South Africa in 1951 as ZS-DHK for Commercial Air Services. The shot below is interesting
in that illustrates the first austere livery adopted by the airline. The tent is the terminal "building"
at this far flung outpost of the Empire. This aircraft is very possibly

VP-KFA

(c/n 2076) an ex-
BOAC machine (G-AGBT).