VP-KHB Lockheed 18-56 Lodestar (c/n 2420)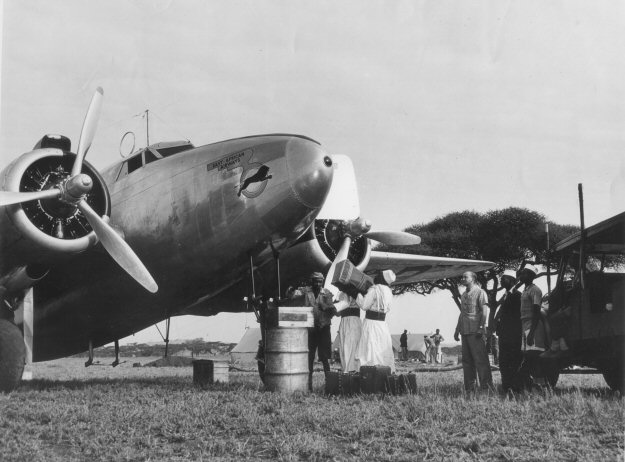 Baggage handling, East African style. Unknown venue, circa 1949. I am almost positive that this
Lodestar is VP-KHB, one of three acquired from Sabena's Congo operation in 1949. The ex-
SAA machines had, I believe, white tops as soon as they came to EAAC and were painted in the
"BOAC approved" blue and white trim, whereas this one is displaying the earlier livery. Whilst
most of EAAC's Lodestars found their way onto the US civil register when they were done in
Kenya, this one was broken up.