VP-KDF de Havilland D.H.104 Dove 1 (c/n 04118)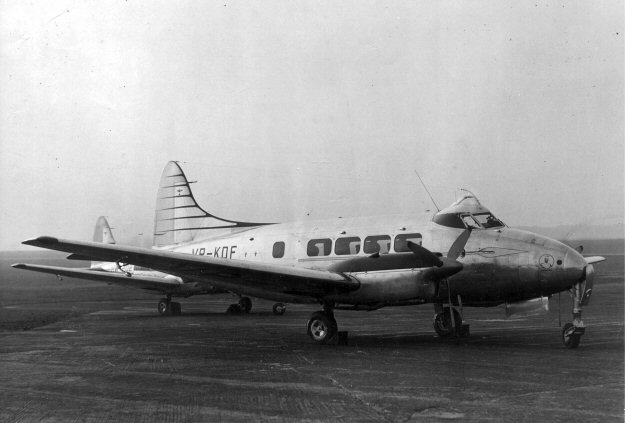 When delivered, EAAC Doves (and, in fact, those for most of the Commonwealth airlines)
were very plain. Often they did not even have the airline name over the cabin windows. East
African's were somewhat unique in that they were named for local tribes and, over the name
was a depiction of a representative of that particular tribe (see enlargement below). VP-KDF
was named

"Buganda"

. This 1947 D.H. image was taken at Hatfield with HW-202 (c/n
04075) a Dove for the Indian Air Force behind it. In June of 1951 VP-KDF was flown to
Bahrein where it joined the fleet of Gulf Aviation as G-AMJZ It was withdrawn from use in
1960 having been converted, by that time, to a Mark 1B.