VH-KDD Luscombe 8A Silvaire (c/n 946)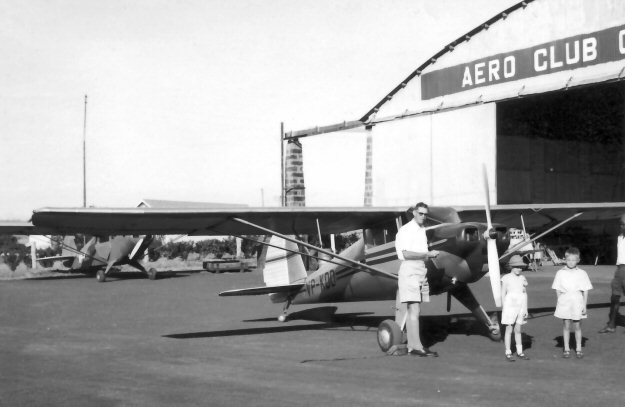 This Silvaire was imported into Kenya in 1939 (ex NC23022) and was to have become
VP-KCW. In the event it was immediately impressed into military service with the serial
K.29. After WW II it became VP-KDD when it reentered the civil register. The above
photo is from Janet Mousley, whose father, Keith, of Kiu farm, purchased the aircraft in
May 1956. That's Janet and her cousin David outside the Aero Club of East Africa
hangar at Wilson Aerodrome, Nairobi in 1958. The Luscombe was still current when
Kenya became independent and became 5Y-KDD. It later was registered in the Ivory
Coast (Cote d'Ivoire) as TU-TLS. I suspect this may have been some sort of "registration
of convenience" since the next it was heard of was in Locarno, Switzerland, where it
became HB-DVW. Sadly, on 1 September 2004, HB-DVW collided mid-air with
a Piper J3-C65 Cub, HB-OCG, near Utzensdorf. . The Piper pilot managed to land,
but the Luscombe crashed, killing the two occupants, and was totally destroyed.