SU-AIC Vickers 739 Viscount (c/n 85)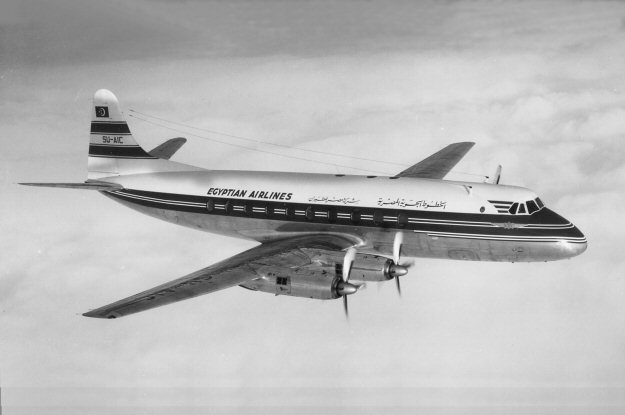 I've always thought that this image looks like a model, but I do believe it is an actual Vickers
photograph. Three series 700 Viscounts were purchased new by Misrair in 1955. By that
time the airline had got to calling itself Egyptian Airlines, although the corporate title was still
Misr Air Unfortunately SU-AIC was in service less than a year when it became a victim of
the "Suez War" and was written off after being destroyed on the ground by an RAF raid on
Almaza Airport on 1 October 1956.