SU-AGM Vickers 628 Viking 1B (c/n 198)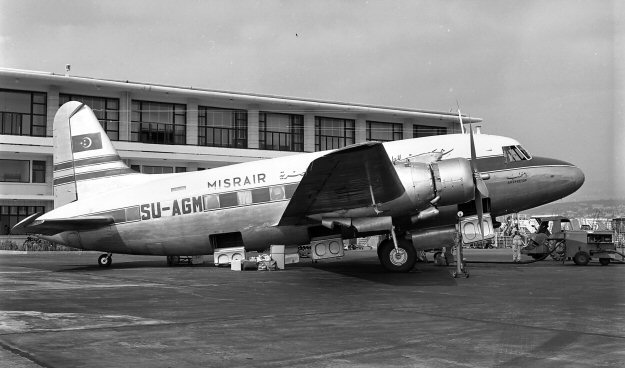 After WW II Misrair needed to update its ancient fleet of Rapides and Dragons and acquired
the three remaining Vikings from DDL in Denmark (they had lost two of their five in accidents).
SU-AGM, seen here at Almaza Airport Cairo in this nice Peter R. Keating shot, was the former
OY-DLO. It was sold to Protea Airways in South Africa in 1961 becoming ZS-DPA.