SU-ADY Miles M.65 Gemini (c/n 6505)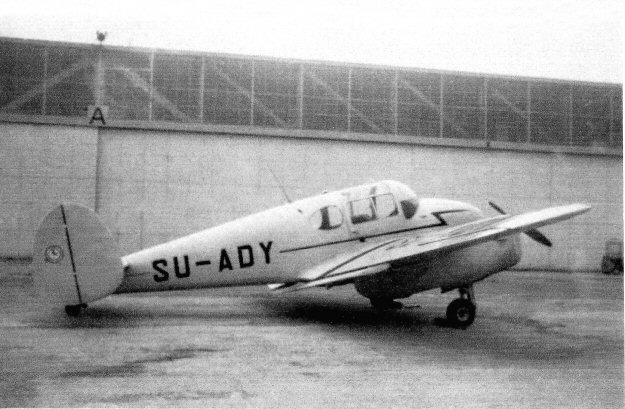 Of the 149 Geminis built, almost 100 of them were exported directly from the Woodley (Reading,
Berks) factory. At least four of them made it to Egypt. The first to do so was SU-ADY, seen
above in this rare shot from the John Havers collection. It was later sold in Sweden as SE-AYA.
I know that, in Australia, Geminis (along with most other wood bonded aircraft) tended to come
'unglued'. I suspect that, in the dry Egyptian climate, they tended to do the same thing.