F-BAXZ Douglas DC-3 (c/n 33236)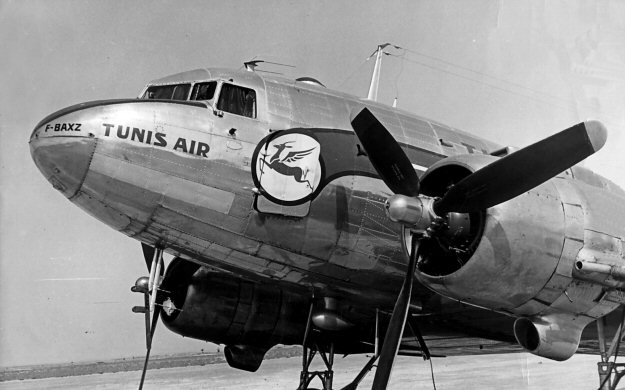 Fortunately this ex-Air France DC-3 is wearing its rego on the nose. In this era many of the French
African airlines were direct subsidiaries of Air France as their liveries clearly showed This C-47B-DK
was the former RAF Dakota IV, KN596. It was civilianized for Air France in 1946 and seconded to
the fledgling Tunis Air in 1948. When Tunisia became independent it became TS-AXZ, whereupon
the airline became known as Tunisair. This DC-3 was last seen derelict at Tunis in the 1970s.