F-BAMA Lockheed 18-56 Lodestar (c/n 2605)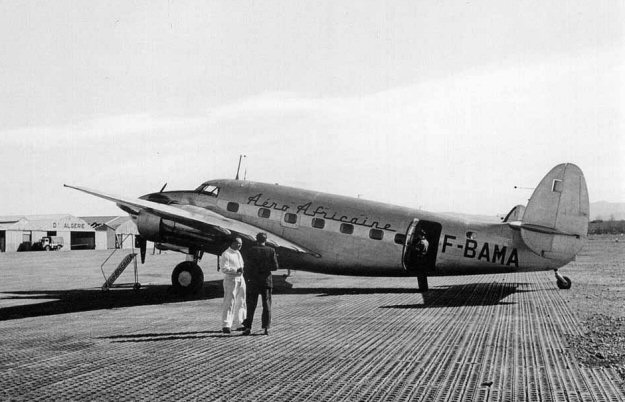 Aero Africaine was the operating name of the Societe Africaine des Transports Tropicaux (SATT).
The airline was founded in Algeria in 1948 and ran a substantial number of trans-Saharan routes
from Algiers to Tamanrasset, Niamey, Lagos and Kano with many intermediate desert stops. The
company also performed a good deal of troop transportation work for the French Government
during the Algerian War of Independence. A fairly decent fleet of some 10 or so Lodestars was
flown, one of which is seen above in this nice shot provided me by the company in 1949. Aero
Africaine disappeared from the scene somewhere around 1955 and were probably absorbed by
Air France. F-BAMA was a former USAAF C-60A with the serial 43-16445. It was sold in the
US in the mid 1950s becoming N94540 owned by G.L.Waggoner.