EL-AEQ DHC-2 Beaver (c/n 1081)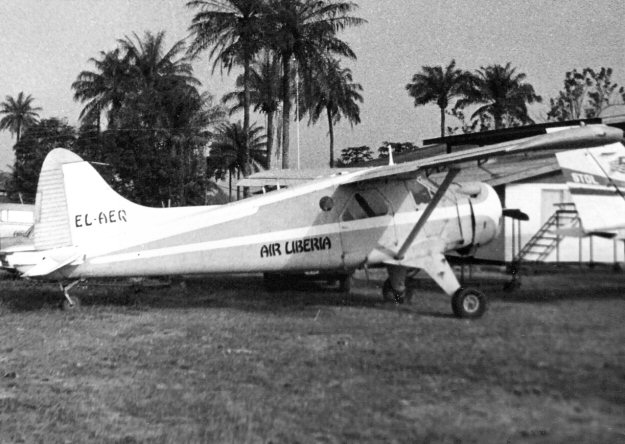 My correspondent Hugo van de Garde spent some time in the 1970s in West Africa. He saw this
Beaver at Spriggs Paine Airport, Monrovia, circa 1977. It was formerly N9819F with Atlantic
Refining Company. Since it carried an 'F' suffix, which in those days was limited to foreign based
aircraft, it likely spent its whole career in Africa. Air Liberia was a development of the original
Liberian National Airways. It ceased doing business in 1990.