CR-LBM Douglas DC-3 (c/n 18979)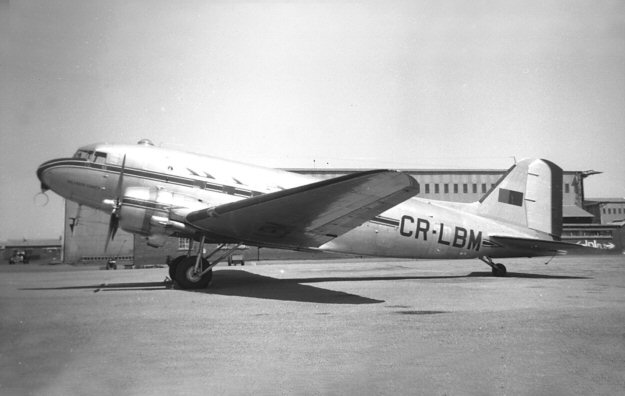 Divisao de Exploracao dos Transportes Aereos de Angola (D.T.A.) was forned in 1939 by the
Portuguese Miniter of Colonies. It provided for air service to connect Luanda and Benguala with
Pointe Noire in the French Congo from whence a connection could be made, via Aeromaritime
and Air Afrique to France, and thus to Lisbon, in a mere matter of 6 days! The early D.H.89A
Rapides were replaced with DC-3s after WW II, one of which is seen above. CR-LBM, an
ex-USAAF C-47A-65-DL (42-100516) was one of eight operated by the airline at one time or
another. When Angola became independent it was re-registered D2-LBM and was still active
with TAAG Angola Airlines until it was scrapped in the mid 1970s.