CR-ABJ Douglas DC-3CS1C3G (c/n 11698)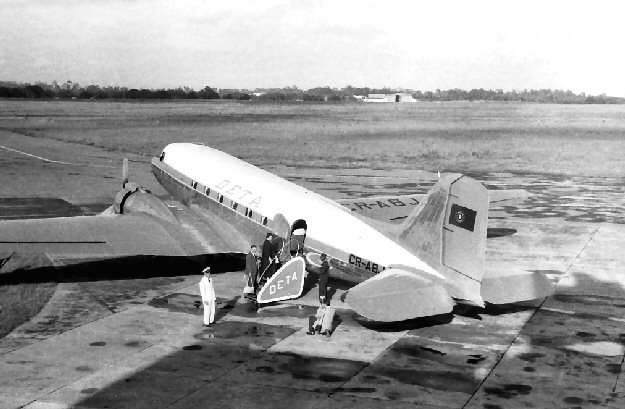 Photos of DETA aircraft are rare. When, as an air cadet, I wrote to the airline in the 1940s and 50s
for material I invariably received no reply. I am, therefore, indebted to John Heggblom for the DETA
images appearing on this website, all of whom were taken by his late father, "Connie" Heggblom The
above shot of the DC-3 named '

Limbombos

' was taken at Lourenzo Marques in 1955. c/n 11698
was built as a C-53-DO (that's a C-47 without the wide doors) with USAAF serial number 42-68771
and was civilianized in 1946 for DETA. In 1970 it went to the Portugese Air Force as FAP 6170
(in situ in Mozambique) and in 1974 was transferred to the Mozambique Air Force as 6170. It was
later scrapped at Maputo (Lourenzo Marques - heaven forbid that an old colonial name been allowed
to remain after independence).