CR-AAL Junkers Ju52/3m (c/n 5973)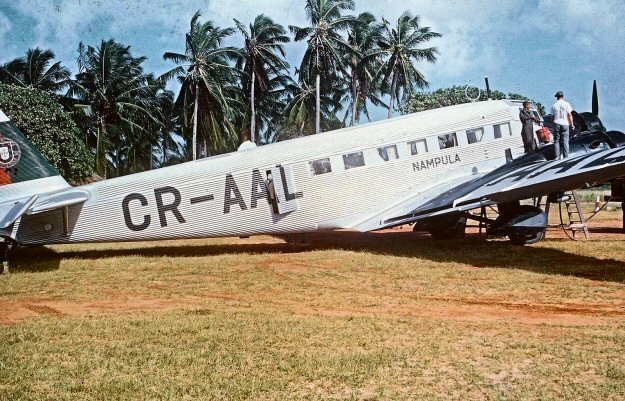 CR-AAL was one of three Ju52/3ms delivered to DETA in 1938.. The photographs in this
entry are courtesy of John Heggblom and were taken by his father, the late "Connie" Heggblom
in Mozambique in 1954. CR-AAL, along with sister aircraft CR-AAK was withdrawn from
use in 1957. The first machine, CR-AAJ crashed in 1950.