CR-ABK Douglas DC-3CS1C3G (c/n 11763)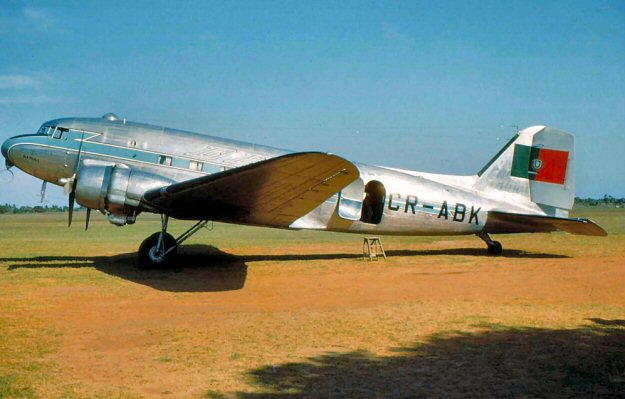 Another of the excellent DETA shots taken by "Connie" Heggblom in Mozambique in the 1950s
(via John Heggblom). CR-ABK was a former C-53-DO (42-68836) originally civilianized as
N48324 before going to DETA. I later passed to the Portuguese Air Force as 6173 and may be
one of those C-53s that wound up with the embryo Mozambique Air Force before being scrap-
ped - probably at Maputo (Lourenco Marques).