CN- Curtiss C-46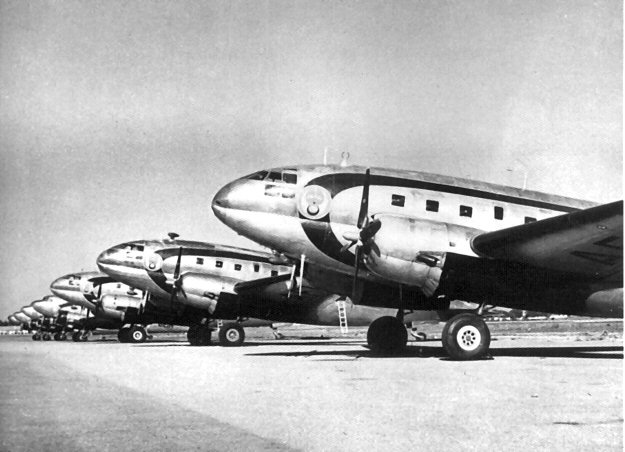 An interesting shot showing a line up of three C-46s and four C-47s of Air Maroc in 1948. Unfort-
unately none of the aircraft can be identified. In the following year permission was granted for the
fledgling airline to serve Paris, Geneva and Frankfort from Casablanca. In 1953 Air Maroc merged
with Air Atlas (another Moroccan airline) to form Compagnie Cherifienne de Transports Aeriens
(C.G.T.A.). After Morocco gained its independence this was changed to Royal Air Maroc, and that
airline is still operating today.