CF-XML Piaggio P.136 Royal Gull (c/n 214)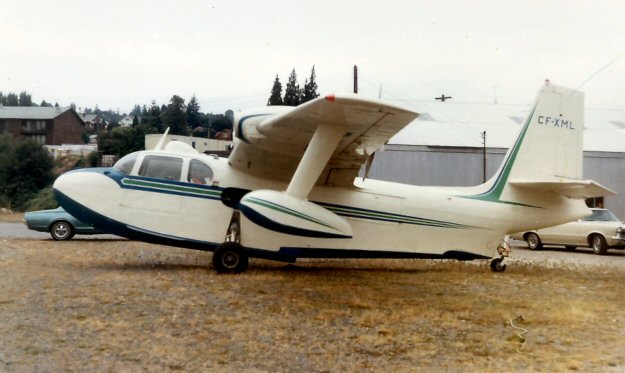 The above image was taken at Renton Airport, Washington in the late 1960s. Unfortunately
I have lost the chronology notebook for the limited number of images I took around that time.
Terry Judge in Canada, however, advises that the aircraft was first registered in July of 1968
to Seamaster Holdings Ltd of Vancouver. Hence that would date this shot to the summer of
1969. This Royal Gull was originally imported into the US as N40021 before crossing the
border. It was later (1970) repatriated back to the US. It is still on the US Civil Register as
N610PM.