CF-TGP Vickers 724 Viscount (c/n 53)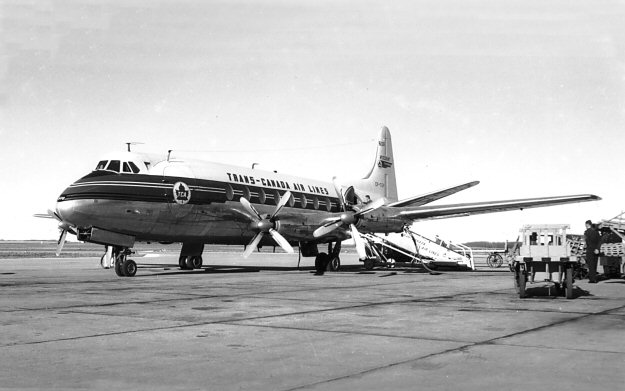 By the time Capital Airlines took delievery of their first Vickers Viscount in 1955, travellers to
Canada were quite used to flying the new prop-jet airliners, since Trans Canada had put them
into service on the New York - Toronto route as early as Novermber of 1954. In fact, this was
one of the reasons why Capital ordered the type. Above shows CF-TGP in typical Viscount
pose loading at La Guardia for the return trip across the border. TCA eventually went on to
operate some fifty of these Vickers V700 series aircraft. CF-TGP went to the Canadian Dept
of Transport in 1964 as my lower shot, taken at LAX shows.