CF-TGE Lockheed L-1049C Super Constellation (c/n 4544)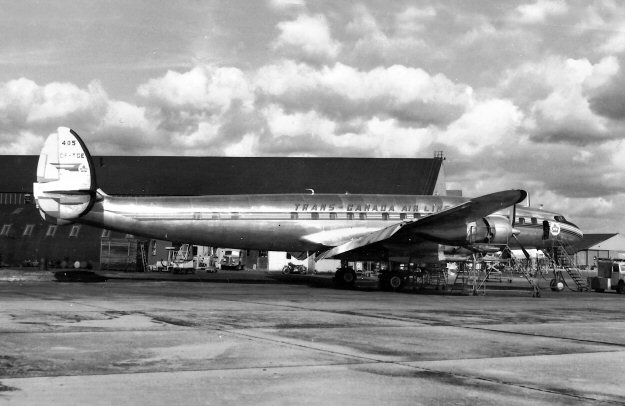 My own shot of TCA's '405' at Vancouver Airport in April 1959. The aircraft was five years old at
the time. It was sold in 1962 to Aircraft Radio Industries as N8742R but then returned to Canada
in 1964 as CF-RNR for Montreal Air Service. From there it went on lease to World Wide Airways
and wound up in 1968 as a coffee shop and lounge in Quebec City, PQ. It was then stored at
St. Marc, PQ until 1986 when it was renovated and preserved in Toronto. A recent campaign to
allow it to go to a museum in Seattle has met with resistance from historical groups wanting it to
remain north of the border.