CF-TGA Lockheed L-1049C Super Cosntellation (c/n 4540)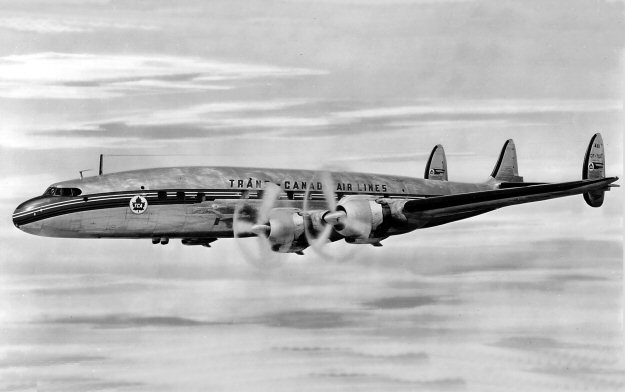 In 1954 TCA acquired a fleet of Lockheed L-1049Cs. These were later augmented with some
L-1049Gs. This, the first of the 1049Cs, was converted to L1049E freighter status in 1963
(when the jets superceded these grand old ladies). It was brokered by Airmotive in Burbank, but,
in the event, no buyers could be found for it and it was broken up at Burbank in 1964. This nice
shot came from Trans Canada Air Lines in the mid 1950s.