CF-QBA Fairchild F-27 (c/n 11)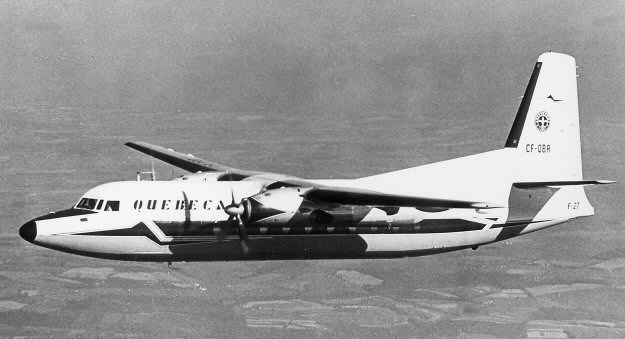 This photograph was acquired from Quebecair in the 1960s as part of my concentration on
the airlines of the world. My original intent was to publish a pictorial history of the airlines of
North America. In the event I could not find a publisher willing to take on the enterprise and
consequently have decided to put my airline collection out on the web site (under the U.S. selection)
......so you will eventually get the book for free. Anyway, this photo was one which was collected
in the days when I was putting the airline collection together. CF-QBA was sold to Horizon Air
in 1981 becoming N273PH.