CF-OBG Noorduyn Norseman V (c/n N29-1)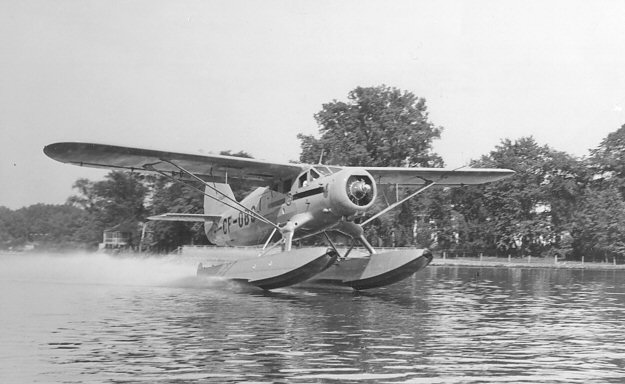 Here's an evocative shot from Noorduyn Aircraft of the prototype Norseman V up on the step
just prior to lift off. This aircraft was delivered to OPAS (Ontario Provincial Air Services) in
1945. It was all yellow with black trim. Some very nice three view drawings of it by Roy
Dishlevoy appear at: http://pweb1.mts.net/~donmag/CF-OBG.htm OPAS sold it in 1951
and it had a series of owners after that. Bits and pieces of it are reputed to be still in storage.